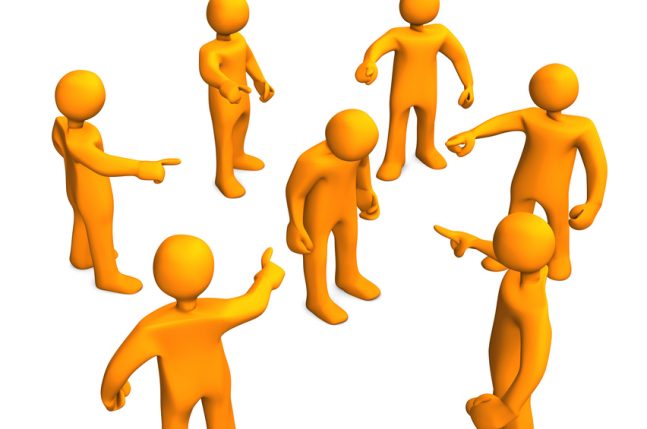 In this digital age that we live in, social media and the internet have no doubt changed the way we communicate and interact with one another. At the touch of a button, you can reach hundreds of people with your opinions and comments. So when it comes to negative comments, what constitutes Facebook defamation and can you sue for defamation on Facebook?
In this article, we will look at two defamation cases involving comments on Facebook. If you have any questions about Facebook defamation or need legal advice, please don't hesitate to get in contact with our experienced defamation lawyers.

Overview:
Facebook Defamation: The 'Notice Board' Rule
Johnston v Aldridge
In Johnston v Aldridge, feuding fruiterers were embroiled in a planning dispute. 'A' posted fairly incendiary statements about 'J' on his Facebook page. Pretty soon, a raft of vitriol was being put up in the comments space, with various persons slamming J as a "greedy little bastard," a "weasel," and an "UnAustralian, money grubbing flog!" etc., etc.
There were thousands of comments, running to 190 pages. While some of them constituted nothing more than mere vulgar abuse, many of the comments, and the overall imputations, were clearly defamatory.
An attempt was made by A to argue that he didn't write these defamatory comments. That did not get him off the hook. He knew of them, and he could remove them as he had control of his Facebook profile page. He knew that his post was likely to invite such a response. Thus, A was legally liable for the damage to J's reputation from the comments. J received an award of $100,000.00 in damages, plus costs for Facebook defamation.

The Johnston v Aldridge confirms that the old 'notice board rule' applies to online secondary publishers and Facebook defamation. Just as a golf club can be liable for defamatory material posted on its notice board, so too are the authors of Facebook posts that provide for "comments" and perhaps incite acrid ones by virtue of their own initial copy. If you are in a similar situation, we suggest contacting a commercial lawyer experienced in defamation.
Facebook defamation: Liability as a publisher
Google Inc. V Duffy & Fairfax Media v Voller
In the recent decisions of Google Inc. v Duffy ([2017] SASCFC 130) and Fairfax Media v Voller, ([2020] NSWCA 102) the Supreme Courts of Appeal in South Australia and New South Wales held that a person who participated in and was instrumental in bringing about defamatory statements is primarily liable along with others.
So if someone maintains a Facebook page and invites or facilitates comments by third parties which are then revealed to other readers, they are publishers and liable for those comments if defamatory, even if they never made or concurred with them.
Secondary publishers
The position is different for a 'secondary publisher' or subordinate distributor, who may be able to say he or she was just the conduit for the publication. They may be able to rely on the defence of "innocent dissemination," such as the old case of the newspaper vendor who had no idea the paper he sold contained defamatory content, or the web-page host who provides the online server-address for a page but does not write, administer or control its content.
Speak to a defamation lawyer
The 'takeaway'? If you have a public Facebook page, check your comments regularly! Not all feedback is welcome and you do not want to risk being taken to court about Facebook slander! But if you do find yourself in this position, we highly recommend seeking legal advice from an experienced litigation lawyer.
For further information about what constitutes Facebook defamation (including comments and posts) or defamation proceedings, please contact Peter Jakobsen, one of our most highly skilled Adelaide lawyers, on 8362 6400. Join our mailing list to receive updates and advice on current issues.
People also read: