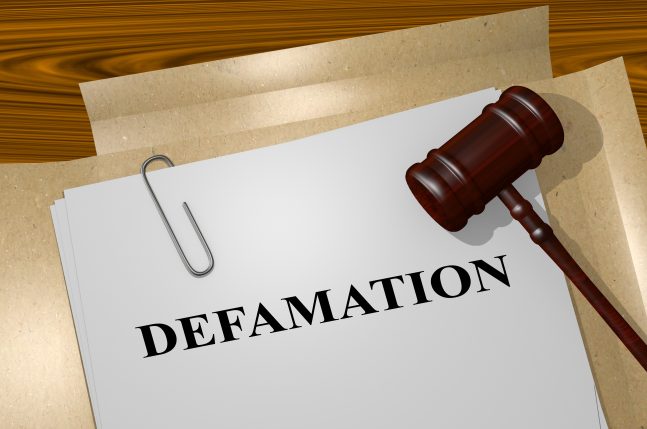 In a celebrated recent case, a self-appointed 'avenger' styling himself as "The Arbitrator", complete with website and blog, decided to go on a one-man crusade against Australia's banks.  Fair enough, you might think – the internet can empower the weak against the strong.  But such power, like all power, should not be abused.
The case of French v Fraser (No. 3) decided in the NSW Supreme Court, illustrates that one must be careful about shooting one's mouth off, especially where individual reputation is concerned.  There are big limits to companies suing for defamation, but individuals within a company can do so where their personal reputation is damaged by defamatory material.
Background to the case
"The Arbitrator" was referred by CBA to Dr French, GM, Group Customer Relations at CBA.  Over the course of about 18 months, the Arbitrator stalked, harassed and threatened Dr French, as well as publishing highly defamatory allegations against him that were found by the Court to be entirely without rational or justifiable basis.  As for his use of the internet, 'The Arbitrator' wrote this to Dr French:
"When I am done with you, you will never be able to be employed in a decent job again. I am an internet search optimisation genius and I can make certain that when anyone types your name into Google, the only material that they will find will be the truth of your evil acts, for the world to see. I am coming for you."
Defamatory publications on the net
Apart from the relentless dogging of his victim, the defendant also published three damaging libels concerning Dr French: an article on his website, an email sent to several hundred people and repeated posts on the Facebook page of an industry body of which the plaintiff was a Board Member, all suggesting the plaintiff was dishonest and corrupt.  There was no basis for these allegations against Dr French.
Judgment to be made in deciding to proceed
The plaintiff gave evidence of the dilemma of anyone faced with being defamed online:
"I was concerned that bringing this action would create more publicity for him, would create greater currency of this information, and that frankly the reporting of it, which had been in my view terrible, would simply give further kind of fuel to the fire, and that aside – if anybody Googled me, aside from getting all of the defendant's publications, it would then get allegations of kind of gross sexual impropriety and, and I couldn't win."
Yet he also spoke eloquently of the ultimate utility of a verdict in vindication of reputation:
"To be frank, mud sticks and I guess we all know that, and I understand that these kinds of allegations will have a very significant half-life. I'm not so naive as to not believe that, and as a consequence people believe where there's smoke there's fire I guess, and the capacity for me to be able to point to a decision and say, "This is not true and this was never true" is of the highest significance to me."
Assessing damages
The NSW Supreme Court reviewed the general principles, including High Court decisions, where it is said:
The Court must "ensure that there is an appropriate and rational relationship between the harm sustained by the plaintiff and the amount of damages awarded…"
"the purpose of an award of damages in defamation is to provide consolation for hurt to feelings, recompense for damage to reputation and vindication of the plaintiff's reputation…"
"Of particular importance in the present case is the principle that the law should place a high value upon reputation and in particular upon the reputation of those whose work and life depend upon their honesty, integrity and judgment…"
"An award of damages should be sufficient "to convince a bystander of the baselessness of the charge…""
Taking these principles into account, the Court recognised the defamation was serious, the damage extensive and the hurt to feelings enormous, and ordered that the defendant pay the plaintiff $300,000.00 in damages.
Also see my articles: 'Defamation on the Internet – The Secondary Publisher' and 'Internet Defamation – Sexy Photos, Lies & Broken Promises'.
For further information please contact Peter on 8362 6400 or email Peter Jakobsen. Join our mailing list to receive updates and advice on current issues.