If you have recently divorced or separated from your spouse, you may receive or pay spousal maintenance. To learn more about how spousal maintenance is determined, what your entitlements are and what you can expect, keep reading.
And if you have any questions, speak to the experienced family lawyers at Beger & Co.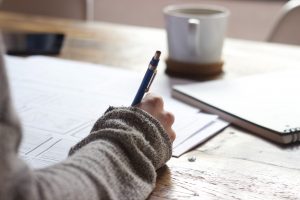 What is spousal maintenance?
Spousal maintenance is the financial support from one ex-spouse to the other. You can receive spousal support maintenance whether you were married or in a de facto relationship.
Under the Family Law Act 1975, a person has a responsibility to financially assist their former spouse (to the extent they can reasonably do so) if the other spouse cannot meet their reasonable expenses from their own income or assets. This financial support can be paid in a lump sum amount or in periodic instalments.
How long is spousal maintenance paid for?
There are no time limits for how long spousal support is paid, however it can cease or change depending on the following:
The financial circumstances of each party have changed (i.e. the paying party has less income or the receiving party has recently been employed)
The amount is no longer adequate or proper
Material facts were withheld or false evidence was given when the order was granted
The receiving party remarries or starts a de facto relationship
Who is entitled to spousal maintenance?
Under the Family Law Act, you are entitled to claim for spousal maintenance if you are unable to financially support yourself because:
You care for a child of the marriage who is under 18 years of age
Your age, physical or mental incapacity limits your ability to gain employment
Of any other adequate reason
How is spousal maintenance calculated in Australia?
In order to determine spousal maintenance, the court will take the following into account:
The age and health of each of the parties
The income, property and financial resources of both parties, as well as their physical/mental capacity to gain employment
Whether either party cares for children under the age of 18
If the marriage/de facto relationship has impacted your earning capacity
What is considered a suitable standard of living
Can spousal maintenance be backdated?
When determining spousal maintenance, the court looks at the financial need of the spouse at the time of the application, and the other party's capacity at that time. So if your ex won the lottery next week, you wouldn't be able to make an application for spousal support maintenance on the basis that you needed financial support five years ago.
How to get spousal maintenance
To avoid going to court, we recommend trying to come to an agreement with your partner first. You should also get legal advice from a spousal maintenance lawyer to ensure the agreement is fair, legal and safeguards your financial needs.
If you cannot come to an agreement, you may need to apply to the Family Court to make orders for spousal support. However, your ex-spouse has an opportunity to dispute the application and show that they don't have capacity to pay.
Time limits
A spousal maintenance application can be made at any time, and it stands alone from the property settlement application. Often, spousal support maintenance is given as a lump sum loading on a property settlement i.e. an adjustment for future needs.
The lawyers Adelaide locals trust
Need help getting spousal support or unsure if you're entitled? Speak to the separation and divorce lawyers at Beger & Co. We can answer any questions about applying for spousal maintenance or family dispute resolution.
Our experienced team is also here to guide you through any family law matter, including:
Call our family lawyers on 08 8362 6400 to discuss your matter on a no obligation basis. You can also contact the Beger & Co team online.