With a strong reputation for excellence and over 20 years of experience, the Adelaide lawyers at Beger & Co are here to help you. Whether you need legal representation in Court or just some legal advice, Beger & Co will handle your case with expert knowledge and care. Read our reviews to see why we're the solicitors Adelaide locals know and trust. To learn more about the legal services we offer in South Australia, read on.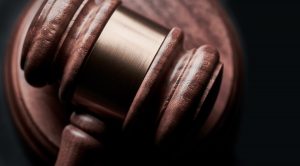 Adelaide law firm specialising in:
Commercial Law
Searching "solicitor Adelaide" for business matters? Starting a new company? Need help negotiating or understanding the terms of a contract? Or want to set up a franchise? The commercial lawyers at Beger & Co are who you need to talk to. Some of our happiest clients are those that sought legal advice before starting a business venture or a business dealing.
A Beger & Co Adelaide lawyer can assist you with a range of business law matters, including:
Family Law
Care and understanding are at the forefront of all our cases, especially when it comes to family law matters. If you're currently going through a divorce or wish to resolve a family dispute, contact Beger & Co family lawyers on a no obligation basis.
See why we're the solicitors Adelaide residents turn to by learning more about our services:
Property settlements
De facto relationships
Financial agreements
Property Law
Want to draft a commercial lease or invest in commercial property? Maybe you need to sell or buy a house? Our property lawyers are known for putting their clients first, so it's no surprise we're the lawyers Adelaide locals choose for their  commercial and residential conveyancing matters.
Learn more:
Wills & Estates
Need to create an estate plan? Or contest a Will? You'll be glad you opted for a Beger & Co lawyer, Adelaide. No matter your legal issue, our Wills and estate lawyers are here to assist you. With a high level of succession law knowledge, we'll put your interests first. See how else our Adelaide lawyers can help:
Litigation
The litigation lawyers at Beger & Co have a wealth of experience in a number of Courts and Tribunals in South Australia. From defamation proceedings and franchise arguments, to building and construction disputes – the Beger & Co Adelaide lawyers have seen and dealt with it all.
Learn more about our services:
Adelaide Lawyers FAQ
How much does a lawyer cost in Australia?
This ultimately depends on your situation and your case. Matters such as creating a Power of Attorney or writing a simple Will cost less compared to complex matters such as contesting a Will or a divorce property settlement. Call our Adelaide lawyers on 08 8362 6400 on a no obligation basis to discuss your situation.
How do I find a good lawyer in Australia?
Who is the best lawyer in SA? Several lawyers might tell you they're the best, but how can you know for sure that you're choosing a good lawyer? By looking at their client reviews and testimonials. At Beger & Co, we put your interests first and get results – but don't just take our word for it, read our reviews.
The lawyers Adelaide residents trust
If you're looking for the lawyers Adelaide CBD and suburban locals trust, speak to Beger & Co. No matter your legal issue, the Adelaide lawyer team at Beger & Co is here to help. As an accredited Law Society of South Australia "Gold Alliance" law firm, we'll always give you definitive legal advice and work hard to get you the best results. Contact the Beger & Co lawyers in Adelaide today on 08 8362 6400 on a no obligation basis.
Meet the team:
Danny's expertise lies in the areas of commercial and property law. He advises on business sales, commercial transactions and documentation, leases and estate planning. Danny is very good at managing risk for his clients.

Full profile
Lynda is an experienced legal secretary who manages to do everything with a smile.  She is our newest team member but we cannot image the place without her.

Full profile
Michelle looks after clients needing help with wills and estates, family law including divorce and separation and injury compensation claims.  Michelle's client's rave about her because she treats them like family.

Full profile
Peter has a wealth of experience in many areas of the law but practises primarily in the areas of civil and commercial litigation including employment matters, negligence, defamation, leasing and contractual disputes and debt collection.

Full profile
Amanda is an experienced Adelaide conveyancer who works extremely hard to make sure our conveyancing clients get the very best service and great results. Amanda has over 20 years of conveyancing and paralegal experience.

Full profile
Francine is our accounts and office manager. She assists in all areas of our practice and is responsible for the day to day running of our office. Francine is also a highly skilled legal secretary.

Full profile
Emma's aim is to maximise compensation offers in a cost effective manner for an early settlement. Where offers are unacceptable, client's will benefit from Emma's litigation and Court room experience.

Full profile
Jason is an experienced commercial property and business lawyer who understands his clients and their businesses.

Full profile
Anne is an experienced and well respected Adelaide lawyer who practices exclusively in the areas of Family & Divorce Law, Wills & Estates, Probate and Inheritance Claims.

Full profile
Why choose Beger & Co as your lawyers and conveyancers?
You can have confidence in choosing us for the same reasons that our clients recommend us. Find out more