At Beger & Co, we help our clients put deals together. It doesn't matter how simple or complex the arrangements – our contract lawyers have seen them all. Read our client reviews and then call us to speak with an Adelaide commercial lawyer with specialist contract experience on a no obligation basis.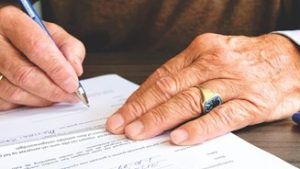 Why You Can Rely On Our Contract Lawyers
We have the personal, business and investment experience to understand the importance of "getting the deal done". Our Adelaide lawyers have acted for hundreds of South Australian business owners. We will look after your interests without getting in the way.
We concentrate on providing commercially relevant and cost-effective solutions so our contract advice gets to the point. We understand that the details are important, but also that our clients often just want simple questions answered, such as:
Are there any issues of which I should be aware?
What's your opinion of the overall deal?
Is this the best way to structure the arrangement?
Have I missed anything?
We make sure we understand our client's needs before we start work. We want to ensure that we are on the same page in terms of how long it will take and how much it will cost.
What legal issues should I consider before signing a building contract?
See our article "Before You Sign a Building Contract" but always get advice before signing anything! Find out more
How Our Personal & Commercial Contract Lawyers Can Help
We can assist with the drafting or reviewing of  any contractual documentation, including:
Partnership, shareholder and unitholder agreements;
Trust deeds (family discretionary & unit);
Contractor and subcontractor agreements;
Consultancy and agency arrangements;
Asset sale agreements;
Franchise, licensing and distribution arrangements (you can speak to our experienced franchise lawyers);
Hire, supply and service agreements;
Loan and finance agreements including reverse mortgage loan advice;
Mortgages, charges and security arrangements;
Release and settlement deeds;
Confidentiality deeds; and
We can also answer any questions you may have about:
Business contracts
Contract terms and conditions
Breach of contracts
The different types of contracts
Employment contract law
If you are entering into a new venture, we can also assist with legal advice about your legal ownership structure.
Whether you need to draft a sale of a business contract, you need the help of an employment contract lawyer or a commercial lease lawyer, you can turn to Beger & Co.
Read our client reviews and then talk to the business lawyers Adelaide trusts about your contract or commercial law matter on a no obligation basis.