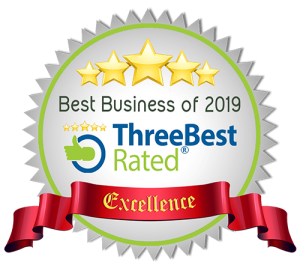 Termination of employment rights and remedies were changed substantially by the Fair Work Act. We have a long history of successfully helping employers and employees in Adelaide and South Australia. Read our Client Reviews and then call us to speak with an experienced Adelaide employment or business lawyer on a no obligation basis.
Employment Can End in 5 Basic Ways:
Summary Dismissal
This occurs when an employee is sacked without notice. This can lawfully occur when the employee engaged in serious and wilful misconduct or is not protected by the Fair Work Act, 2009 ("the Act"). Serious and wilful misconduct is defined as wilful or deliberate behaviour by an employee that is inconsistent with the continuation of the contract of employment and causes serious and imminent risk to the health or safety of a person; or the reputation, viability or profitability of the employer's business. For example, theft, fraud; or assault, being intoxicated at work or refusing to carry out a lawful and reasonable instruction. A dismissal for this conduct is 'summary' because an employer can dismiss without notice for it, providing the employee has had a chance to explain or contest the alleged conduct.
Dismissal with Notice
There are minimum notice periods set out in the Act and which also may be supplemented by awards or contracts. Any dismissal has to give due notice unless there is serious misconduct or there is a fixed term of employment that has finished.
What constitutes an unfair employment contract?
The Act sets absolute minimum standards which apply irrespective of any employment contract via the National Employment Standards. Find out more
Ending of Fixed or Casual Term
If a worker is employed for a fixed term, such as a year, at the end of that period, the employment ends unless the employer and employee agree to an extension. No notice is required; the contract period simply runs out. There is no dismissal as such.
A true casual employee tends to be engaged for a number of fixed periods that are repeatedly renewed. At the end of a period, there is no dismissal and no obligation on the employer to renew the employment. However, note that this only applies to a true casual.
Redundancy
A redundancy is where the worker's job is no longer needed. In this case, the worker needs to be consulted and given an opportunity to look elsewhere for employment, and may be entitled to severance pay.
It is not a genuine redundancy if it would have been reasonable in all the circumstances for the person to be redeployed within the company or company group.
Got a question? Call a Beger & Co lawyer Adelaide on 08 8362 6400.
Unlawful Termination
No employee can be sacked due for, e.g., temporary absence through illness or injury, union membership, asserting a workplace right or entitlement or on the grounds of race, colour, sex, sexual preference, age, physical or mental disability, marital status, family or carer's responsibilities, pregnancy, religion, political opinion, national extraction or social origin.
If a dismissal was harsh, unjust or unreasonable, an employee has the right to make a claim for unfair dismissal, except:
Those workers paid above the high income threshold as calculated from time to time;
Workers employed for under 6 months or in the case of a small business (under 15 employees), under a year;
True Casuals.
However, all employees who are dismissed may be able to take an action for breach of contract at common law or sue for unlawful termination.
A sacked worker only has 21 days from the date the dismissal takes effect to apply for relief from an unlawful dismissal.
Read our Client Reviews and then talk to us about your employment matter on a no obligation basis.
Our litigation lawyers can help you every step of the way.