If your marriage or de facto relationship has ended, you may need to divide your property. Working out how to divide your property, assets and liabilities after a relationship breakdown can be stressful – which is why it's always recommended that you bring in a property settlement lawyer early on.
At Beger & Co, our family lawyers are with you every step of the way. Keep reading to learn more about the process of property settlements, or call us on 08 8362 6400 if you have any questions.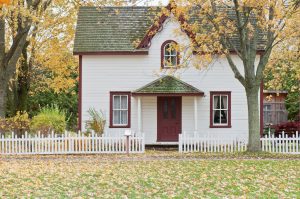 What is a settlement of property order?
A property (or financial) order sets out how your property, liabilities and assets will be divided after a relationship breakdown. Property settlements come under the Family Law Act 1975 and the outcome always depends on your individual circumstances.
Do we have to go to court?
If you can reach an agreement on how the assets/property will be divided, a property settlement lawyer can help you draw up a legally binding agreement. This could be in the form of a financial agreement or a consent order from the court. This will finalise the agreement so you can start the process of splitting the property.
While the court does require you and your ex-spouse to make a genuine attempt at coming to an agreement, this is not always possible. This means you will need to take your case to Family Court – or more specifically, to Family Dispute Resolution or another mediation service.
What is included in property settlement?
In property settlements, "property" can include the following:
The family home (and any other real estate)
Bank accounts and cash
Inheritances
Vehicles
Debts (mortgages, loans, personal debts and credit cards)
Shares
Superannuation
Insurance policies
Investments
Businesses
How is property settlement determined?
So, how is property settlement calculated in Australia? According to the Family Law Act 1975, there are 4 steps that need to be taken.
Identify the property, assets and liabilities of both parties and determine their value.
Assess who has contributed what to the relationship (both financially and non-financially).
Consider the future needs of the parties
Decide if the settlement is fair for both parties.
Are assets always split 50/50 in a divorce property settlement?
No, the division of assets and property depends on your individual circumstances – no two property settlement cases are the same. The Family Court, or your property settlement lawyer, will use the above 4 steps to divide the property in a way that is just and equitable for both parties.
What comes first, divorce or settlement?
In Australia, you do not have to wait until you are divorced to organise a property settlement.
Can you get a divorce without a financial settlement?
Likewise, couples do not necessarily have to go through a property settlement if they're getting divorced.
If you need help getting a divorce or want to know your rights and responsibilities, don't hesitate to get in contact with our divorce lawyers.
Is there a time limit on property settlement?
If you're divorced: you must apply to the court for property orders within 12 months of your divorce being final.
If you're in a de facto relationship: you have 24 months from the time of separation to institute court proceedings.
There are also circumstances where the court will allow a party to make an application outside of these time limits. In doing so, you will need permission from the court to apply for property orders. However, this is not always granted. So it's best that you speak to your property settlement lawyer as soon as possible.
How long do divorce property settlements take?
Some property settlements can take months, while others can take years. It depends on a number of factors, such as:
The willingness of both parties to reach an agreement
How long it takes for all the property, assets and liabilities to be located/documented
How easily the financial needs of both parties can be assessed
Speak to a property settlement lawyer
Relationship breakdowns and property settlements can be stressful and complicated. Before you get overwhelmed, speak to a property settlement attorney in Adelaide that will put you first. At Beger & Co, our team is experienced, knowledgeable and caring.
As an accredited Gold Alliance law firm, our team is also here to guide you through any family law matter, including:
Divorce and separation
Child custody
De facto relationships
Prenuptial and financial agreements
Family dispute resolution and mediation
Call our family and property settlement lawyers on 08 8362 6400 to discuss your matter on a no obligation basis. You can also contact the Beger & Co team online.
Related blog posts: