Relationship breakdowns are emotional, stressful and overwhelming, especially if you have children with your ex-spouse. Questions about where the children are going to live. or how you're going to reach a shared custody agreement, are going to be at the forefront of your mind. This is why it's incredibly important to talk to a child custody lawyer as soon as possible.
The family lawyers at Beger & Co are here to answer any questions you have about child custody cases. So keep reading to learn more or call us on 08 8362 6400 on a no obligation basis.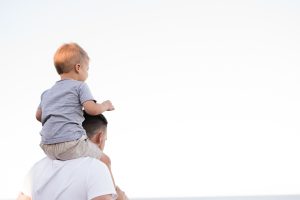 Shared parental responsibility
Under the Family Law Act 1975, each parent has a parental responsibility for their child/ren (until the age of 18). This responsibility is not affected by any changes to the parent's relationship status, i.e. a separation or new marriage.
What are parenting orders/parental plans?
Parenting orders set out the parenting arrangements for child/ren. The Family Law Act states that when a parenting order is made, the court must presume that it is in the best interests of the child for the parents to have equal shared responsibility following a separation. This presumption, however, does not apply if a parent has engaged in:
Abuse of the child (or another child who, at the time, was a member of the parent's family
Family violence
Before the matter is brought to Family Court, a genuine effort to resolve any disputes must also be made. The legal system must be used as a last resort rather than a first resort.
What is in a parenting order?
A parenting order/plan will deal with the following:
Where the child will live
Maintenance of the child (including care, welfare and development of the child)
The allocation of parental responsibility for the child
The time the child/ren will spend with each parent and how the child/ren will communicate with each parent
A process of how disputes about the order will be resolved
A process of how to take into account the changing needs of the child
How is child custody determined in Australia?
There are a number of factors that a court/child custody lawyer will need to consider when creating a parenting plan. The two primary considerations are:
The benefit of the child having a meaningful relationship with both parents.
Needing to protect the child/ren from harm (both physically and psychologically), abuse and neglect.
In addition to this, the court will assess what is in the child's best interest.
How do you prove the best interest of the child?
When determining what is in a child's best interest, the court (or or child custody lawyer) will look at the following (in addition to the primary considerations mentioned above):
The degree to which each parent has fulfilled, or failed to fulfill, the needs/maintenance of the child.
The nature of the child/ren's relationship with each parent.
Whether the parents:

Spend time and communicate with the child
Participate in making decisions about long-term issues in relation to the child

Any family violence
The capacity of the parents to provide for the needs of the child (including emotionally and intellectually).
If the child is an Aboriginal child or a Torres Strait Islander child.
Any views expressed by the child that the court thinks are relevant.
The attitude/responsibilities of parenthood demonstrated by the parent.
The likely effect of any changes in the child's circumstances, including the effect on the child of a separation from either parent.
If you need any help with proving the best interests of your child, please don't hesitate to contact Beger & Co's child custody lawyers.
Child custody & support FAQ
Should I hire a lawyer for child custody?
Child custody cases can be complicated and emotional, especially if there are other relatives involved. A child custody solicitor can act as a mediator and help you to come to a harmonious agreement, or guide you through the Family Court process. So yes, it is recommended.
How long does a custody battle take?
There's no hard and fast rule for how long custody battles can take. This is because it can depend on a number of factors, including:
If you and your partner can reach an agreement
If you need to bring the matter to the court
How easy it is to prove what is in the best interest of the child
What should you not do during a custody battle?
Arrive late to visits
Misuse drugs or alcohol
Talk negatively about your ex-spouse (or create unfounded allegations and tell them to your child/ren)
Fail to follow the court's requests/instructions
What should you do in a custody battle?
Show a willingness to work with your ex-spouse (if possible)
Spend time with and communicate with your children
Present yourself as a competent, committed and caring parent
Gather evidence (especially in situations where you believe your child is unsafe with the other parent)
Engage a child custody lawyer
Talk to Beger & Co's child custody lawyers
At Beger & Co, we understand the stress involved in child custody matters. And as an accredited Gold Alliance law firm, we have a wealth of experience and knowledge to help you reach the best possible outcome.
If you find yourself needing to draw up a parenting order or need to go to Family Court, you can turn to our child custody lawyers. Call us on 08 8362 6400 on a no obligation basis to discuss your matter.
If you also need to create a child support agreement, our child support lawyers are here to assist you.
How else our family lawyers can help you
Divorce and separation
Learn more: divorce lawyers
Property settlement
De facto relationships
Prenuptial and financial agreements
Family dispute resolution and mediation