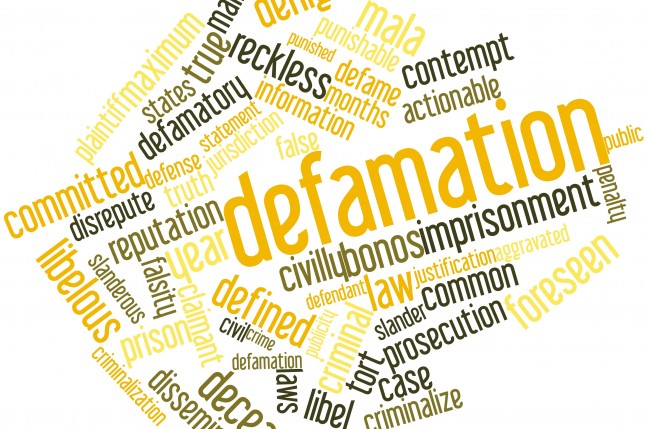 If a person has been the victim of slander or libel, a claim for damages can be brought. Whilst the Courts will not order a defendant to apologise, it is obviously good policy to apologise as soon as possible and the Courts take this into account when awarding damages (see also the article Apology Can Reduce Defamation Damages).
Damages for defamation cannot be calculated mathematically. The award of damages can depend on many factors, including the extent of the publication of the defamatory material, whether re-publication is likely (for example, 're-tweeting' of a libellous tweet), the impact or "sting" of the defamation (on the victim and persons in general), and the presence or absence of a genuine and prominent apology, or correction.
The Courts have described the basic principle in this way:
"A libel action is fundamentally an action to vindicate a [person]'s reputation on some point as to which [s]he has been falsely defamed, and the damages awarded have to be regarded as the demonstrative mark of that vindication."
Vindication by money is therefore, the primary purpose and function of damages for defamation. The money is meant to tell the world that the victim's reputation can be regarded as restored.
But an award of damages also serves as consolation for the personal distress and hurt caused and reparation for the harm done to personal and business reputation.
Under the Defamation Acts throughout the Australian States (the SA Act is the Defamation Act, 2005), various specific sections guide the Courts in fixing an amount for a defamation of character:
The court is to ensure that there is an appropriate and rational relationship between the harm sustained by the plaintiff and the amount of damages awarded;
The maximum amount of damages for

non-economic loss

that may be awarded in defamation proceedings is $250,000 (this is obviously a limit that will rarely be reached other than in cases of the worst type of defamation and the largest possible publication); and
The court is to disregard the malice or other state of mind of the defendant at the time of the publication of the defamatory matter or at any other time except to the extent that the malice or other state of mind affected the harm sustained by the plaintiff.
A plaintiff cannot be awarded exemplary or punitive damages for defamation (as a punishment on the perpetrator of the defamation). However, in an appropriate case, the Court can award aggravated damages, which are an amount on top of regular damages to compensate the victim for a particularly humiliating and insulting defamation.
As with all litigation – don't leave it too long to investigate a potential claim as strict time limits apply.
This article has been update.  See Peter's article "Defamation Damages Update".
For further information please contact Peter on 8362 6400 or email Peter Jakobsen. Join our mailing list to receive updates and advice on current issues.