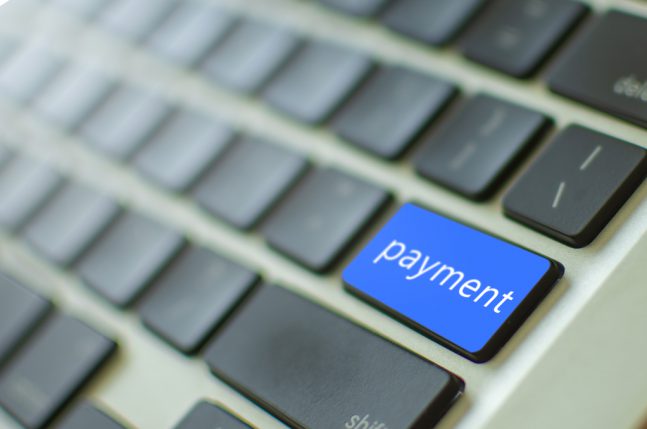 Making E-conveyancing (electronic conveyancing) mandatory in South Australia has been on the cards for some time. On 20th March 2020 as the COVID-19 pandemic escalated in Australia and around the world, Land Services SA announced the closure of their conveyancing Settlements Room as a precautionary measure. The Registrar General of the Land Titles Office has now mandated that most land titles dealings must be electronic.
So what does electronic conveyancing in South Australia mean for you? Read on to learn more, or you can speak to one of our experienced conveyancing lawyers.

Overview:
Land Services SA Settlements Room
Anyone who has observed or attended the Land Services SA Settlements Room would know that on any given day (especially Fridays and the last day of month), there are certainly more than 100 people in a crowded room. And they are all there with the purpose of meeting with their colleagues to complete property settlements (in paper format) for their clients.

The settlements can take anywhere between 2 minutes and 2 hours to complete depending on the parties involved and the availability of funds.
Electronic Conveyancing South Australia Is a Safe Alternative

The safe alternative is E-Conveyancing via PEXA (the electronic platform for property settlements around Australia). At the end of February 2020, PEXA covered approximately 25% of property transactions in South Australia. Another E-Conveyancing operator has recently commenced operating in SA for minimal transactions. I am sure there will be others to follow.
So How Do Property Settlements Take Place Now?
As Land Services SA remains open for lodgements of paper documents, settlements have been split across multiple locations. These are in the proximity of the Lands Services SA location in Grenfell Street (Adelaide) to restrict the number of people gathering. The agreed protocol is to attend the premises of the discharging mortgagee or vendor if the property is unencumbered.

However, the health and wellbeing of those attending the Settlements Room needs to be considered. So at Beger & Co, it was decided once the Settlements Room closed, we would complete all property transactions via PEXA where available (approx. 95% of all dealings).
Benefits of Electronic Conveyancing (South Australia)
Overnight, the traditional paper settlements were converted to PEXA settlements. Beger & Co has proudly completed over 100 transactions on PEXA over the last 12 months and has been recognised as a 'PEXA Certified Member'. Our property conveyancing process has been optimised without the need to leave the office for settlements – which provides numerous benefits for our clients.
Selling
With electronic conveyancing South Australia, there is no need to wait three days for your proceeds to clear in your account – your proceeds are deposited into your nominated account as cleared funds.
Buying
If you are buying, E-Conveyancing means there is no need to wait until lunchtime (or beyond) on settlement date to collect the keys to your new property. With electronic conveyancing (South Australia),  our property lawyers can schedule settlements as early as possible so you can take ownership and move in sooner. See also our Buying a House Checklist or talk to one of our conveyancers (SA) for more information.
Electronic Conveyancing South Australia: Now Mandatory
On 17th April 2020, approximately one month after closing their Settlements Room, Land Services SA announced the mandating of E-Conveyancing in South Australia from 3 August 2020 for all dealings that are currently available.
Need help with your property? Our experienced team of residential and commercial property lawyers are here for you.
For further information on electronic lodgements, certificates of title and more, please contact Anna on 8362 6400 or email Anna Pantelios. Join our mailing list to receive updates and advice on current issues.
People also read: