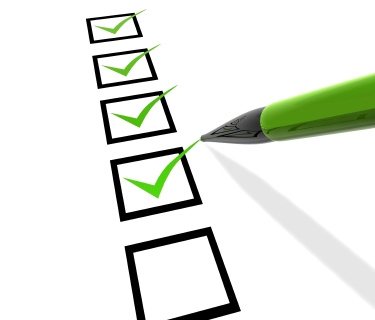 There are a lot of things to do when moving house.  Remembering to have the electricity connected is one of them!  The first night in an unfamiliar house without lights may be a memory you want to avoid!
The following checklist should help avoid oversights and keep the stress to a minimum.
Sale and Purchase Contracts
Have you …
had a conveyancer or lawyer to look over the Contract and Form 1 before you sign or during your cooling off period? (we charge a fee for this service but rebate $50 if you proceed with the matter and engage us for conveyancing)
had appropriate clauses been included in the Contract (eg subject to finance, building/pest inspection, subject to sale/settlement of another property, final inspection before settlement)?
calculated the total fees based on your purchase price (ie: stamp duty and registration fees, searches, adjustment or rates and taxes, Conveyancing fees)?
paid your deposit to the Real Estate Agent?
received approval of finance from your bank?
provided your Real Estate Agent and Conveyancer with the finance approval letter?
satisfied all contractual conditions, and have you advised the Real Estate Agent and Conveyancer?
advised your bank and Real Estate Agent of your Conveyancer's details?
arranged building insurance for your new home?
obtained a Certificate of Insurance from your Insurer and provided it to your Conveyancer and bank?
Settlement Process
Have you …
signed your Mortgage documents with the bank?
signed your Transfer documents with your Conveyancer or property settlement lawyer (Adelaide)?
arranged for collection of the keys from the Agent after settlement?
arranged movers?
given written notice to your landlord (if applicable)?
made a list of mail you receive for notifying change of address?
notified your power/gas company of the date you are moving?
notified your telephone company of the date you are moving?
notified your television service (Foxtel) for transfer (if applicable)?
arranged for care of your children/pets for the day you are moving?
arranged for redirection of your mail with Australia Post?
notified the following of your change of address:

Your bank/s
Electoral department
Motor vehicle registration department
Health Insurance
Superannuation Funds
Medical Practitioners
Accountant
Tax Office
Employer
For further information please contact Anna on 8362 6400 or email Anna Pantelios.  Alternatively arrange a consultation with an experienced conveyancing and property settlement lawyer Adelaide residents can rely on. Join our mailing list to receive updates and advice on current issues.