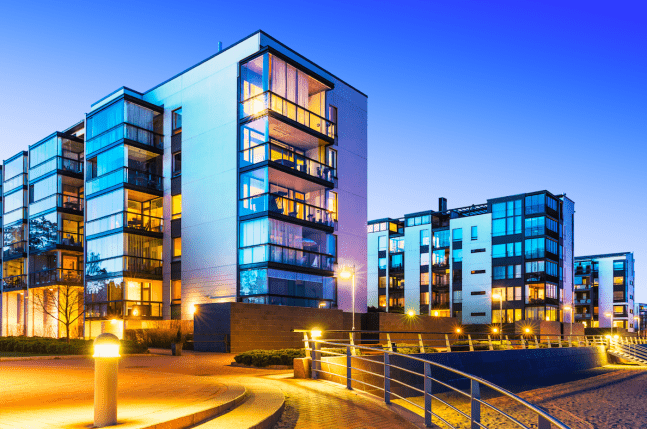 Since June 2009, Strata Title divisions can no longer occur in South Australia.  Existing Strata Corporations are not affected by the change.   The alternative is a Community Division.  So what is the difference?
A Strata Unit's boundaries are defined by structural divisions of a building (i.e. midway between the top of the floor, the bottom of the ceiling and the inside lining of a wall), not by reference to the land.  A common property parcel is created as part of the plan.  This area does not comprise or form part of a unit, and is usually a shared driveway or service area (pipes, cables, drains etc) not for the exclusive use of any unit owner.
A Strata Corporation is appointed to administer and maintain the common property for the benefit of all unit owners, and enforce the articles (rules) of the Strata Corporation.  All unit owners are automatically members of the Corporation.  Funds are raised by levying contributions against all owners based on the capital value of their unit compared to the value of all the units ("unit entitlement").
Building and public liability insurance must be taken out by the Strata Corporation to cover the buildings and common property of the plan.  Contents insurance of a unit will need to be taken out by the unit owner or occupier.
In the past, developments had been attempted where they were not suited to either a Strata or Land Division (ie if they were 'staged' developments).  The Community Title division fills the gap for the developer, offering greater versatility to create any form of development subject to State and Local government planning approvals.  There are also less administrative responsibilities in a Community Division.
In a Community Title Division, the land is divided to create Lots (as opposed to units) and common property similar to that of strata titles.  However, a Community lot's boundaries do not generally relate to a structure, but the surveyed land measurements, which are unlimited in height and depth unless specified on the plan.  Unlike Strata, a scheme may include a 'development lot', which is a lot retained by the developer for future division into further lots within the scheme.
A Community Title Corporation is also appointed, comprising of registered owners of the lots, and is responsible for the administration of the group's by-laws (rules), maintenance and insurance of the common property.  The cost for the insurance over the common property is shared between the lot owners according to their lot entitlement.
Unlike Strata schemes, the owner is responsible for the maintenance and insurance of any structures on their own lot, and has no obligation for maintenance of other lot owner's buildings.
For further information please contact Anna on 8362 6400 or email Anna Pantelios.  Join our mailing list to receive updates and advice on current issues.