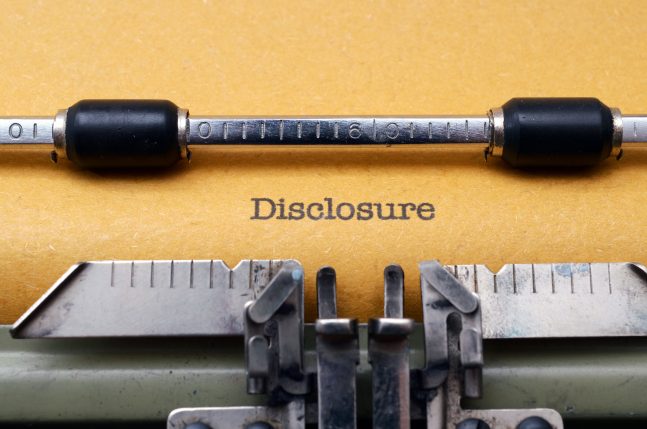 You and your former spouse have a duty to give each other all relevant information about your respective financial situations.  The parties and the Court are entitled to this information so that they can form an accurate picture of each party's income, expenses, assets, liabilities and financial resources.
What is 'relevant' information?
Usually it is obvious whether a document is relevant and should be disclosed to the other party. For example, you should provide documents which contain evidence about your income such as: taxation returns, payslips, evidence of other income (for example, rent receipts, dividends from shares, interest, etc.), salary sacrifice arrangements and 'cash in hand' work.  You should also disclose any assets or liabilities in your name or jointly with another person including real estate, bank accounts, shares, bank loans, credit cards, etc.
What can happen if a party refuses to disclose relevant information in Family Court proceedings?
There are serious consequences for refusing to comply with the duty of disclosure. A non compliant party may face criminal penalties such as a fine or imprisonment.
A Court may make Orders which force a party to supply the required information. The Court can also issue a subpoena to a party and other individuals and financial institutions. A subpoena is a Court Order which requires a person or organization to give evidence and/or provide documents.
If a party fails to disclose all relevant information, a Court can also refuse to allow you to use that information in support of your case. Further, a Court can set aside a property settlement Order or Binding Financial Agreement.  A non-compliant party may face an additional claim for property settlement from the other party, and may also be ordered to pay some of the legal costs of the other party.
You can download the Family Court of Australia's brochure entitled "Duty of Disclosure" here
For further information please contact Michelle on 8362 6400 or email Michelle Crichton.  Join our mailing list to receive updates and advice on current issues