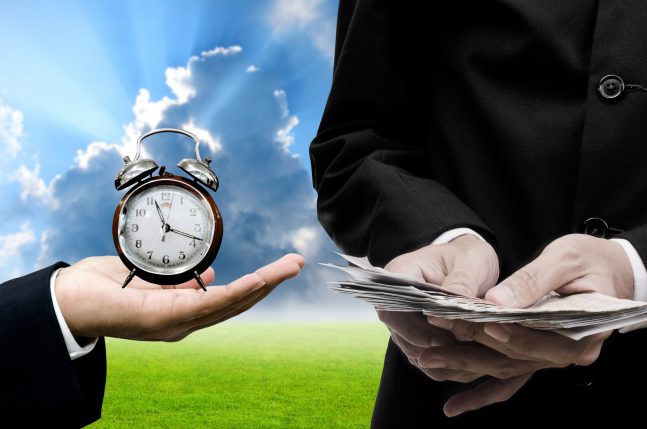 One of the most common questions I am asked when dealing with Probate matters is: is there a time limit for executors to distribute estates? Most people are surprised to hear that the answer is "no". But that is not the end of the story when it comes to administering an estate.

To learn more about probate time limits and distributing an estate, keep reading. If you have any questions, please don't hesitate to speak to one of our wills and estate lawyers.
Overview:
Time Limit for Executor to Distribute Estate
Being an Executor is not always an easy job. Commonly, an Executor is a close family member or friend of the deceased and is grieving. Visiting a deceased estate lawyer to talk about Probate is quite possibly the last thing they want to do.

An Executor may feel pressure from the beneficiaries named in a Will to "get moving" and deal with the estate so that the beneficiaries can receive their entitlements or even begin the process of contesting a Will. A beneficiary may have a very good reason for wanting action to be taken quickly. But, what are the Executor's responsibilities in this regard and is there a time limit for executors to distribute the estate?
Probate of a Will
There is one time limit that applies, and it's the Probate time limit. Probate of a Will cannot be granted until at least 28 days have passed since the date of death. For all practical purposes, this is not an issue, as the Death Certificate alone usually takes several weeks to arrive after the funeral.

But at the other end, there is no time limit specified in any legislation by which an Executor must take steps to obtain a grant of Probate.

How long to obtain Probate?
A straight forward Grant of Probate usually takes between five to eight weeks from the date it is filed at the SA Probate Registry. If the Probate Registry requests further information or issues a Requisition Notice, it can take longer.
Executor's Duties
In legal terms, an Executor holds an estate upon trust for the benefit of the beneficiaries named in a Will. Like all trustees, the Executor owes a duty to the beneficiaries to act in their best interests. Therefore, even if there is no time limit, the Executor must act reasonably. There may also be various remedies available to beneficiaries who feel that the Executor is not doing their job.
As with many legal issues, the circumstances of the case will determine what action may be taken. If you are concerned about estate distribution to the beneficiaries, or you need guidance on being an Executor, then our probate lawyers would be happy to discuss the matter with you. Furthermore, if you want to know if there is a time limit for contesting a will, we are here to guide you.
For further information on time limits for executors to distribute estates, please contact our experienced wills, estates and family lawyer Michelle Crichton on 8362 6400 or email Michelle Crichton. Join our mailing list to receive updates and legal advice on current issues.
People also read: