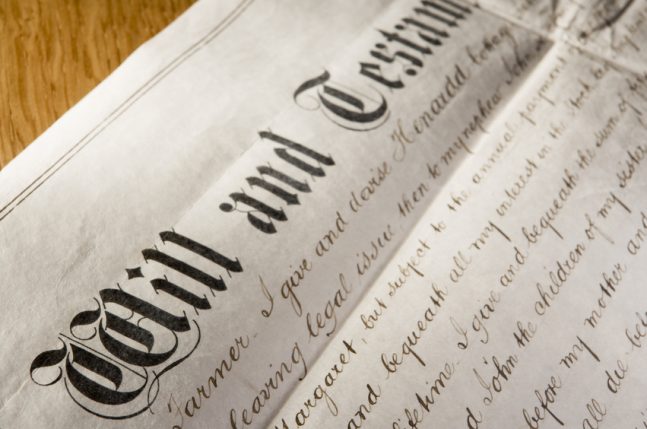 What is a reseal of a grant of probate?
Usually an executor will apply for a grant of probate or letters of administration in the State where the deceased person was residing when they died. Generally, this will also be the place where the deceased held most of their assets. However, if the deceased owned assets in more than one State (or country), the executor will need to obtain legal authority to deal with those assets from the Supreme Court of each relevant state or country. Rather than applying for an original grant of probate from each Court in each jurisdiction, the law gives the Court the power to recognise a grant issued elsewhere ("a foreign grant"). See also our article on 'International Wills'.
The process of recognising a foreign grant is known as resealing a grant. In South Australia the power to reseal a grant arises from section 17 of the Administration and Probate Act, 1919. This section provides that a Grant of Probate or Administration issued by other Courts in any of the Australasian states (including New Zealand and Fiji), the United Kingdom or by foreign Courts, may be resealed with the seal of the Supreme Court of South Australia. Once resealed, the Grant will have the same force and effect as if it had been originally made in South Australia, thereby providing the Executors or Administrators with full legal authority to deal with assets located in South Australia.
When is a reseal required?
A reseal of a foreign grant will be required if the deceased held real estate in South Australia. If the deceased did not own real estate then, depending on the nature and value of the assets and the institution's requirements for releasing or dealing with the assets, a reseal may not be required.
Who can apply?
The person applying for the reseal of the grant must be the executor or administrator named in the original grant.
Documents required
The application for reseal must be made to the Probate Registry of the Supreme Court of South Australia. There are very strict rules and forms to follow and usually an executor will instruct a solicitor to make the reseal application on their behalf.
The main documents required for a reseal application are:
Original or Court certified copy of the Grant of Probate;
Executors/ Administrator's Oath to Lead Reseal of Grant;
Affidavit of Assets and Liabilities together with the Statement of Assets and Liabilities; and
Registrar's certificate.
The Affidavit of Assets and Liabilities must include all assets owned by the deceased (not just those located in South Australia).
For further information please contact Michelle Crichton on 8362 6400 or email Michelle Crichton. Join our mailing list to receive updates and advice on current issues.