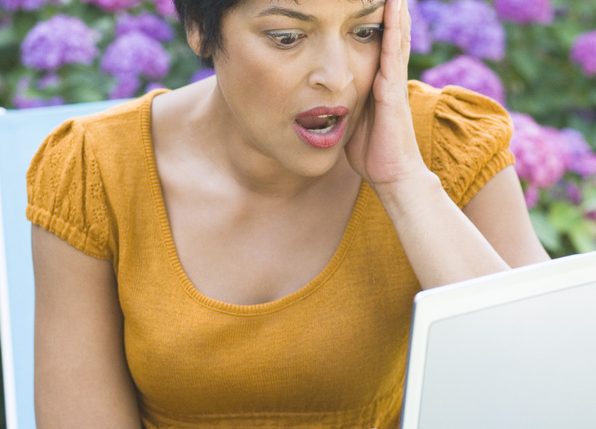 The loss of a family member is always a difficult time. Even more so when you discover that you have been left out of a Will, or have received less than you believe you were entitled to. In this scenario you may find yourself asking "can a Will be contested?"
Generally, a person has the right to leave their property to whoever they choose – a principle known as "testamentary freedom". But, can a will be contested? In fact, the probate court can override a testator's wishes and has the power to vary the Will in circumstances where a family member has been left out or not adequately provided for. These kinds of legal formalities will require the assistance of an estate planning attorney.

Overview:
Inheritance Law in South Australia
The Inheritance (Family Provision) Act 1972 (SA) ("the Act") allows for eligible persons to make a claim against the estate of a deceased person for greater provision than they have received under the Will or have been left out altogether. However, not everyone can contest a deceased person's Will.

Can a will be contested by anyone?
Under the Act, the following persons are eligible to make a claim for further provision from the estate:

A current or former spouse of the deceased person;
A domestic partner of the deceased person;
A child of the deceased;
A child of a spouse or domestic partner of the deceased who was maintained by the deceased immediately before their death;
A grandchild of the deceased; and
A parent or sibling of the deceased who cared for or contributed to the maintenance of the deceased during their lifetime.
Criteria for Claiming
To successfully claim under the Act, a claimant must establish that they were left without adequate provision for their maintenance, education and advancement in life.
When standing to contest a Will, the strength of any claim depends on a number of factors, including:
The size of the estate;
The financial position and future needs of the claimant;
The relative financial need of any other claimants and/or beneficiaries under the Will;
The relationship between the claimant and the deceased;
Any provision which may have been made for the claimant during their lifetime; and
Any conduct by the claimant which may be considered "disentitling".
Whether the testator lacked testamentary capacity – a will may not be considered valid if the testator was under undue influence or suffered an injury or disease that hindered their mental capacity.
If the Court determines that provision as difficult to prove or inadequate, it may exercise its discretion to make an order for further provision taking into account all the circumstances of the case. However, there is no science or formula for calculating what additional provision should be made. No laws dictate the outcome and each case will turn on its own facts. It is therefore important that you obtain legal advice specific to your own personal circumstances during the wills and probate process.

When can a Will be contested?
Now you know that a Will can be contested under probate law, providing your claim meets the criteria above. However, when can a Will be contested? Contesting a Will (SA) under the Act must be made within 6 months from the date of the Grant of Probate. If a claim is not made within this time limit your application may be barred. If Probate of the Will has already been granted, it is important that you obtain legal advice as soon as possible so that appropriate steps can be taken to ensure that the estate assets are not distributed to the beneficiaries.
Although in specific circumstances an extension of time may be granted, the Court has no jurisdiction to make orders in respect of estate assets that have already been lawfully distributed to beneficiaries. Even if you have been unfairly left out of a Will, if you do not act swiftly in notifying the Executors of your intention to make a claim, you may find that there is nothing left of the estate to claim.
If you have more questions like "can a Will be contested?", require further information about contesting a Will (SA), or need to make a Will please contact our experienced Wills and estates lawyers on 8362 6400 or email us at adelaide_lawyers@beger.com.au.
Join our mailing list to receive updates and advice on current issues.
People also asked:
Divorce will revoke certain provisions of a Will, so it is very important to make a new Will as soon as possible after divorce or the end of a Registered Relationship.Where most of the assets of a relationship are in the name of one spouse, that spouse may be in for a windfall if the impoverished spouse dies before the divorce property settlement is finalised.
How long can contesting a will take?
Contesting a Will can sometimes take a number of years to settle or to obtain a Court judgement, especially where the estate is complex and/or there are many interested parties. Where the parties and their legal representatives act reasonably and with the objective of resolving issues and minimising the cost to the estate, contesting a will can be settled within a much shorter period.