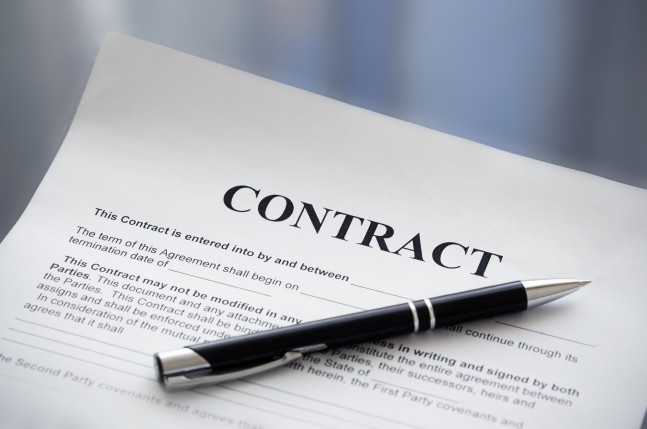 Courts can set aside contracts on a number of grounds: the terms may be illegal, a party may have entered into the deal through fraud or misrepresentation, and so on.  Sometimes the Court will intervene where there has been a mutual, fundamental mistake or misunderstanding.  In some circumstances the Court can also correct Contracts.
But what of the cases where B makes a mistake and A doesn't? Is that simply bad luck for B?
Generally, it is bad luck. Under the common law and principles of Equity, the Courts will only interfere with a contract based on one party's mistake if the other party is in some way culpable for that mistake.
For example: A agrees to sell to B, for an agreed price, his painting by Claude Monet. But B thinks A is agreeing to sell, for the agreed price, A's painting by Édouard Manet (based on the example postulated in "Meagher, Gummow and Lehane's Equity, Doctrines and Remedies" by Meagher Heydon & Leeming, 4th edition (2002) Butterworths).
The Court will only 'correct' B's mistake if it can be satisfactorily proved that:
A knew all along that B thought the deal related to the Manet rather than the Monet; or
A is deemed to have known or should have known of B's mistake.
The second allegation may be easier to demonstrate. For example, B may have said something about the style, subject, date, or worth of the painting that must have told A that B expected to acquire the Manet instead of the Monet.
However, if B simply made an error that A has not known about, brought about or unfairly exploited, the Court will probably say to B: "Congratulations. You've bought yourself a Monet".
Many of the "mistake" cases, highlight the importance of thorough due diligence investigations and sound legal advice before signing a contract.
For further information please contact Peter on 8362 6400 or email Peter Jakobsen.  Join our mailing list to receive updates and advice on current issues.