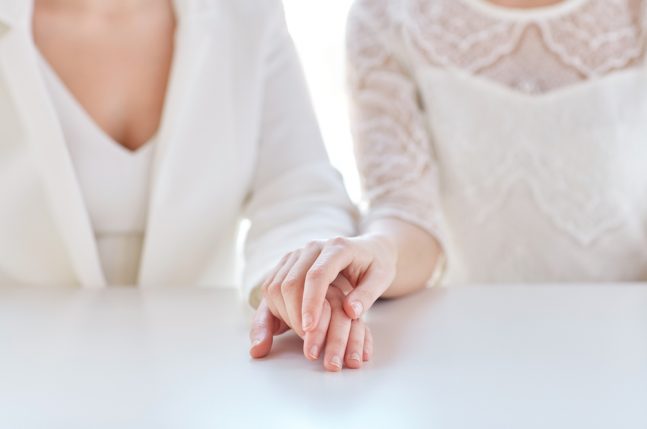 With the bill to legalise same sex marriage anticipated to pass parliament before Christmas 2017, the New Year is expected to see a record number of same sex marriage ceremonies. As the wedding industry prepares for a rush to the aisles, what will the changes to the law mean to same sex couples from an estate planning perspective?
In South Australia, section 20 of the Wills Act 1936 provides that a person's will is automatically revoked upon subsequent marriage, unless that will is expressed to have been made in contemplation of marriage. As most same sex couples are unlikely to have included such a provision when making their wills, a marriage which take place following the changes to the law will have the effect of invalidating their wills.  We strongly recommend that same sex couples making Wills should now consider making their Wills 'in contemplation of marriage' if appropriate.
When the same sex marriage bill becomes law in Australia, subject to the wording of the legislation, it is possible that a previous overseas wedding of same sex couples will now be validated by the Australian legislation.  This could have the affect of automatically revoking the Wills of that couple.  See our earlier article:  'Will Your Same Sex Marriage Invalidate Your Will?'
A person who dies without a valid will ("intestate") will have their assets distributed in accordance with the formula set out in in the Administration and Probate Act, 1919 and not necessarily in the manner they had intended. Additionally, intestate estates tend to be more complicated and expensive to administer.
The anticipated changes to the Marriage Act, 1961 are a timely reminder to same sex couples (and anyone else contemplating marriage) to review and update their wills. As part of the estate planning process we also recommend that you review the directions you have provided to your superannuation and life insurance companies as to the payment of death benefits.
Same sex marriage will of course raise all the same issues for couples contemplating their Wills and estate planning where either or both have children from former relationships or marriages.  See our article: 'Estate Planning Issues for Blended Families'.
Any couple who divorces should be aware that while a divorce settlement (Australia) will not invalidate your will, it will revoke your former spouse as your Executor and will revoke any gift you have left them, except in very specific circumstances.
For further information please contact Michelle Crichton on 8362 6400 or email Michelle Crichton. Join our mailing list to receive updates and advice on current issues.