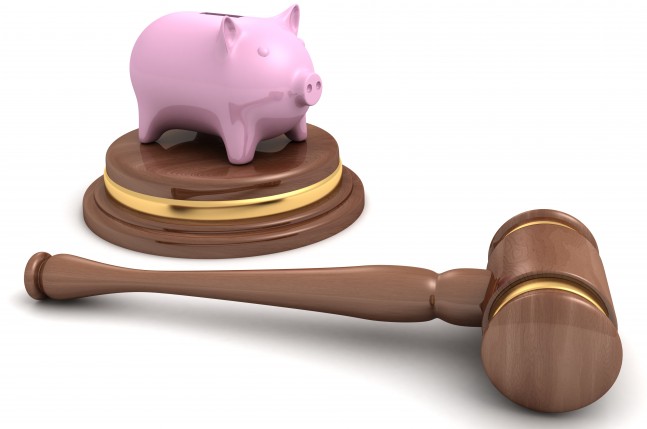 Sometimes one party to a Court action will be ordered to pay (all or part of) the other party's legal costs.  This might be at an interlocutory hearing (a court process along the way to the resolution of a matter) or at trial (when the matter is finalised by the Court).  Sometimes a party may simply agree to pay part of the other party's costs, in order to bring a dispute to an end.
The Court has a wide discretion (or "choice") in relation to costs.  You should talk to your lawyer  about the particular circumstances of your case.  Common instances of when a Court may order costs against a party include when:
that party has failed to comply with the Court Rules or Court order,
a matter has gone to trial and that party has lost,
the other party has made an offer to settle (in a particular form) which has not been attained or bettered (beaten) at trial.
If the other party is ordered to "pay your costs", that does not usually mean that all of your costs will be covered by the order. Two of the most common orders for costs are:
"As between party and party" (also called "party-party") which means that "the party entitled to the costs will be reimbursed for costs reasonably incurred by the party in the conduct of the litigation to an extent determined by reference to the scale of costs in force…"
"As between solicitor and client" (also called "solicitor-client") in which case the party awarded costs "will be fully reimbursed for costs reasonably incurred by the party in the conduct of the litigation."
The difference between the amount set by the relevant Court scale of costs and the amount charged according to the agreement between a lawyer and his or her client is not covered by a "party-party" order but may well be recoverable (at least in part) under a "solicitor-client" order.
If the parties cannot agree the amount of costs to be paid, the dispute can be referred to the Court for determination, in a process called "taxation".
Please call us to discuss any particular costs aspects of litigious matters.
For further information please contact Peter on 8362 6400 or email Peter Jakobsen.  Join our mailing list to receive updates and advice on current issues.