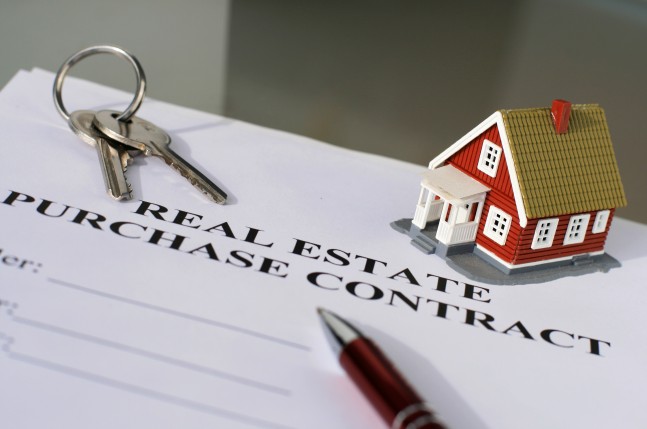 When purchasing a property in a recently developed area, an encumbrance in favour of the developer often appears against the title of the property.   Encumbrances can be quite different in their terms and restrictions.  There is no such thing as a "standard encumbrance".  If there is an encumbrance on a property that you intend purchasing you should seek advice on the encumbrance and the terms of the contract.
An encumbrance can be registered on the title to a property as a restriction regarding the use and enjoyment of the land.  It is an agreement creating various obligations on the parties, restricting or forbidding the commission of some act or acts and can be satisfied by inaction.  Many encumbrances aim to maintain uniformity within the development as they are applicable to each and every property in the area.  These types of encumbrance can be seen as a benefit as they prevent certain types of development and require the use of certain materials and colours.
If there is an encumbrance on your title, it is important for your conveyancer or solicitor to establish what is required of the encumbrance if the property is transferred.
Some transfers are subject to the encumbrance (ie the original encumbrance 'flows on' to the next owner with each transfer).  As long as you are aware of the existence of the encumbrance, are willing to abide by the terms and the terms do not affect your future plans for the property, there is no further action required.
Other encumbrances must be 'lifted and replaced' as the terms specify they do not run with the land.  The existing encumbrance is discharged as part of settlement (ie lifted) and a new encumbrance in the purchaser's name in similar terms is registered at settlement (ie replaced).
You need to be aware of the following if the encumbrance is a lift and replace:
As any new encumbrance must be lodged prior to your mortgage documents, your mortgagee (financier) must be made aware of the new encumbrance, and will probably require a copy.  Your conveyancer will attend to this as part of the settlement process; and
Additional fees are usually applicable for the new encumbrance, and are payable to the conveyancer or solicitor who originally prepared the document.  Your conveyancer will include this amount (approx $300.00 plus GST plus registration fees) on your settlement statement.
Sometimes encumbrance terms require a Deed of Covenant to be entered into by the purchaser with the transfer made subject to the encumbrance.  This Deed merely binds the purchaser to the terms of the encumbrance already registered on the title.
Speak to your conveyancer about any queries you may have regarding an encumbrance of your property.
For further information please contact Anna on 8362 6400 or email Anna Pantelios.  Join our mailing list to receive updates and advice on current issues.