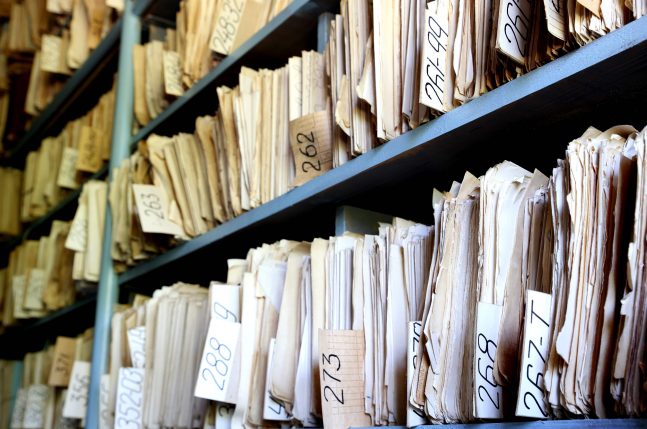 Often I am asked what happens to a Will once it has been executed. Many people have an expectation that there is some central storage area or register of Wills. In fact this is not the case and the storage of a Will is entirely in the hands of the willmaker. So well may you ask, how will my executors know where to find my Will when I die?
There is no single correct answer as everyone's circumstances are different. Often the solicitor who prepared the Will actually retains the original, so that family members or executors can contact them when the willmaker dies. The solicitor then takes on responsibility for the safekeeping of the Will.
At Beger & Co we do not retain original Wills. Rather, we retain copies and provide our clients with the original (and copies) for their safekeeping. In the majority of cases, Wills are prepared for couples or individuals who have close family members mentioned in the Will as either executors or beneficiaries. Our advice to them is to ensure that their family know where the Will is kept and who prepared it, in case they have questions or the original can't be located. It may be a good idea to provide your executors with a copy of your Will. The Will itself should be kept in a safe place, either at home or in a bank safe deposit box or envelope.
If the Will is kept at home, it is likely that it will be found when friends or family members sort through your paperwork and effects. In order to deal with an estate, one of the most important things is for the executors to create a list of the assets and liabilities of the deceased. Therefore, having your Will amongst your financial or property-related documents is best.
No matter what, when you make a Will you should ensure that there are records of where the original is kept that can be easily found and understood when you die. You should also be sure that there are copies of the Will kept separate from the original, in case of disaster such as a fire. If you do not have close family or friends who can retain copies, you should ensure that your solicitor, accountant and/or financial planner know about your Will or have copies.
Retaining written records is important. I have several clients who were told by their now-deceased family members that a Will had been made. However, upon the death of the family member a Will was simply nowhere to be found. In these cases there was no written record of the existence of the Will and apparently no copies made.
The purpose of making a Will is to ensure that your wishes are honoured upon your death. To ensure that this happens, it is vital that your family and friends are able to locate the Will upon your death. Signing the Will is not the end of the matter; you need to take steps to make sure your Will is appropriately stored
For further information please contact Michelle Crichton on 8362 6400 or email Michelle Crichton. Join our mailing list to receive updates and advice on current issues.