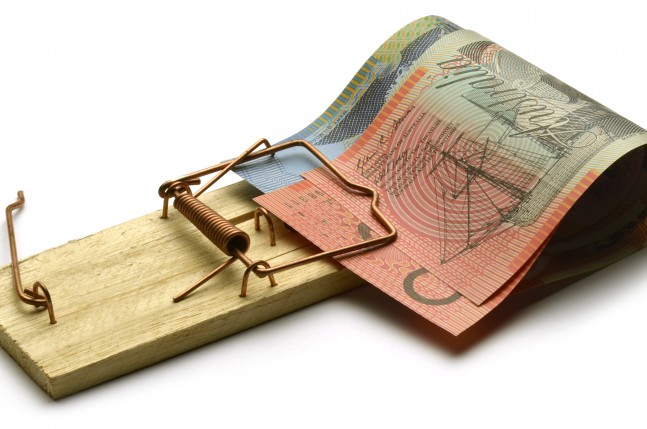 You've read it in newspaper ads, seen it on TV, heard it over the radio. Legal Firms telling you they will take on your Court case, "No win, No fee". In legal terms, this is called a Contingency Agreement; you only have to pay the solicitor if you succeed in your case.
Is this too good to be true? If you look at the small print, you'll see that *conditions apply. So what does "No win, No fee" mean in practice?
In America, the lawyer takes a percentage of the damages awarded. This is illegal in Australia, by virtue of the Australian Solicitors' Conduct Rules. However, under an Australian Contingency Agreement, the lawyer can charge up to double the fees applying under a normal retainer agreement. (See Rule 16C as to contingency fees.)
You will note that Rule 16C requires that a Contingency Agreement must be fair and reasonable. This depends on the type of claim, amount involved and the relevant Court, and whether the client has been fully informed as to the terms of the Agreement.
A Contingency Agreement cannot be used where there is not a significant risk of losing the case. It must be in writing (and written in plain English) and state whether, if the claim fails, you have to pay any fees or disbursements (e.g. barrister's fees, Court fees, expert's fees and so on). In the case of disbursements, you may have to pay them as you go and they can run to several thousands of dollars.
A client should get independent advice before signing a Contingency Agreement. Most lawyers who enter into Contingency Agreements do so appropriately and with all the usual safeguards for the client. But some lawyers don't do these arrangements, as it can be a trap for lawyer and client alike.
Note that there is a 5 days cooling-off period after signing in any event.
Bear in mind that:
The risk of losing must be "significant". In other words, the prospects of success are not good, or may not even be reasonable. So ask whether you want to throw time, stress and possibly some money (e.g. for disbursements) at a case that may have a poor chance of winning.
If a case has good prospects of success, why pay double?
If the claim fails, you may not have to pay your lawyer's fees, or pay a reduced amount, or disbursements only. But you may have to pay the other side's costs! If your case fails, a Court will generally order that the loser pays the winner. This may be a portion of the other side's costs, or, in exceptional cases, all of them. Recently our firm acted for an un-insured man sued for damages arising from a personal injury. The plaintiff (the person suing) was represented by another, good firm of lawyers, acting under a Contingency Agreement. The plaintiff lost his case against our client after a lengthy Court process and that plaintiff was ordered to pay our client his Court costs of almost $90,000.00, which is now secured over his house.
So, remember, with a Contingency Agreement, it's not just your lawyer who takes a risk!
Before you take any substantive action we recommend you talk to us on a no obligation basis.
For further information please contact Peter on 8362 6400 or email Peter Jakobsen.  Join our mailing list to receive updates and advice on current issues.