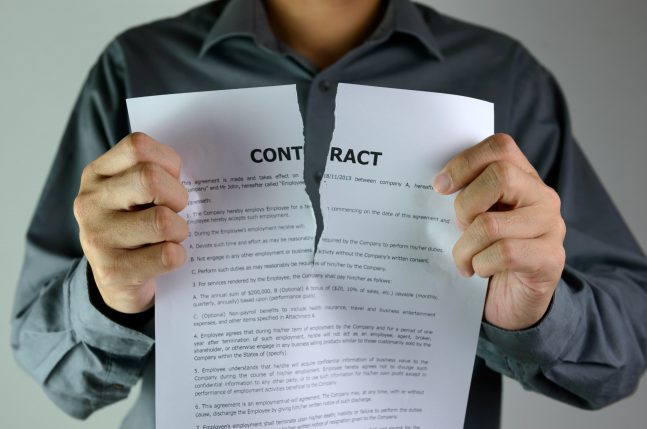 Some hundreds of years ago, the common law created the simple and radical concept of an action for breach of contract. If a legally binding contract has been created, and a party either fails to discharge his or her obligations under the contract or repudiates the contract, the other party may take action in respect of that.
This action may take various forms: e.g., to sue for damages, to sue on a debt due under the contract, to seek a Court order forcing the other party to carry out the deal, to seek a Court order correcting a mistake in a contract, or to seek an injunction stopping a party from acting contrary to the contract.
If you are, or are likely to be, on the receiving end of such action, you will need advice on a number of issues, including:
Whether a contract exists and if so, what are the rights and obligations under the contract?
Is the contract legally enforceable?
Has some conduct by the other party affected performance of the contract?
Is there some intervening right or offsetting claim that might minimise or avoid your liability?
Is there an alternative to having a dispute?
Whether you have notice of a dispute under a contract to which you are a party or simply 'have a bad feeling' about it, the wisest time to get legal advice on your options is NOW.
For further information please contact Peter on 8362 6400 or email Peter Jakobsen. Join our mailing list to receive updates and advice on current issues.