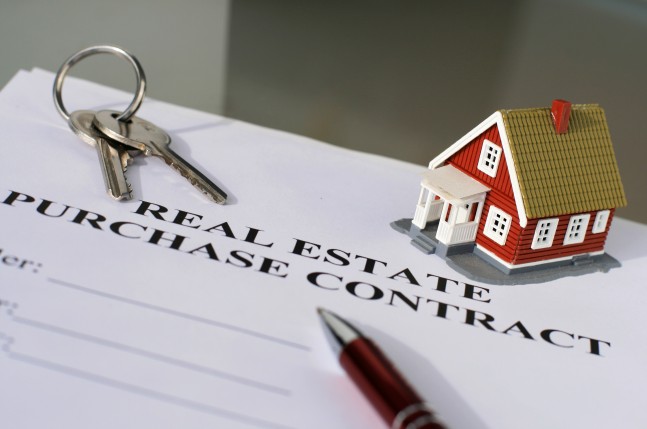 The question I repeatedly hear is "Do I need to go to a Real Estate Agent to sell my property if I have a found a buyer privately?"  The answer is "no".   All you need to properly document the sale is a Contract for the Sale and Purchase of Land and an up to date Form 1 based on current government searches.  These are things that we can do for you cheaply and quickly with a minimum of fuss.  We can answer your questions and help you decide any matters that are unresolved such as the deposit amount or an appropriate settlement date.  For information about the fees for private sales see our page:  Private Sales
Whether you are selling on the open market or transferring your property to your daughter, son, friend, relative, tenant or neighbour, we can prepare all of the necessary legal documentation required to smoothly complete the transaction.
The process may be as follows:
Once you have found a buyer and you have agreed the purchase price you should contact us with the details.  A contract for the sale and purchase of property is not binding unless it is in writing and signed by the parties so at this stage irrespective of what is agreed, neither party can be bound;
We take your details and those for the property, the buyer, the transaction and any other matters that have been verbally agreed*;
If we require further information we would provide you with details;
We order Section 7 and Council searches necessary to prepare the Contract and Form 1.  This process normally takes a few days depending on how long it takes to get the Council search.
We provide you with draft documentation for your consideration.  If appropriate you arrange signing of the Contract and Form 1.  This can be done in our office boardroom for no extra charge.
We look after your conveyancing and if you agree we can also act for the purchaser.  We will liase with your financier and the purchaser's conveyancer to arrange settlement.
We will provide you with bank cheques after settlement or arrange to deposit the funds to your bank.
*We will provide you with our "Private Sale Instruction Sheet" for you to complete, which provides us with the necessary details required for the documentation to be prepared.  This form requests the details of the transaction such as purchase price, deposit, anticipated settlement date and conditions.
Things to think about when privately negotiating the terms of a Contract:
Purchase price;
Name, address and contact details for all parties;
Amount of the deposit (usually 5-10% of the purchase price);
Settlement Date;
Are normal inclusions appropriate (all fixtures and fittings including all fixed floor coverings, light fittings and window treatments)?
Is it necessary to deal with items that could be disputed (water features, rose arbours, garden ornaments, non fixed antennas, non fixed cupboards, mirrors, dishwashers, built in washing machines and clothes dryers)?
Are normal exclusions appropriate (all of the Vendor's personal belongings and non fixed chattels)?
Who is to pay the costs of preparing the Contract, Form 1 and searches?
Will the Contract be subject to anything (finance or sale of purchaser's other property) and if so what are the details?
When negotiating a Contract prospective purchasers should also take into consideration whether the Contract should be subject to matters such as finance, building and pest inspection, sale and settlement of a current property and any other matters that may be relevant to individual circumstances.
Things for both purchasers and vendors to note:
Searches need to be ordered to prepare a Contract and Form 1.  This can range from a copy of a Certificate of Title if only a contract is being prepared, or a "Section 7" Property Interest Report (State Government search) and a Council search (local government search) are required if a Form 1 is also required.  The costs for these searches are often shared between the parties.
Government fees of Stamp Duty and Registration fees are payable on most transactions.  These are based on the purchase price of the Contract if the parties of the Contract are not related (i.e. is an arm's length transaction).  Where the parties are related and the property is being gifted the government fees are usually based on the Valuer-General's value of the property (i.e. as per Council or SA Water rates value).  See the fees calculator on our Conveyancing Services page.
 Acting for both parties – we are happy to act for both parties as long as both parties understand that if any type of conflict arises at any point of the transaction, we must cease to act for both.
For further information please contact Anna on 8362 6400 or email Anna Pantelios.  Join our mailing list to receive updates and advice on current issues.