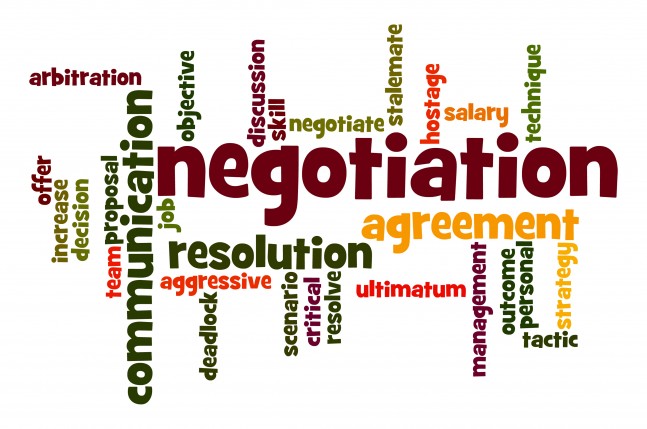 A familiar term of many contracts is what lawyers call a "Scott v Avery" (Scott v Avery (1856) 5 HLC 811) clause.  This is a clause saying the parties to the contract, who have a dispute arising from the contract, agree in advance that neither will bring an action in Court until arbitration has been conducted.
An arbitration is a meeting of the parties before a jointly appointed arbitrator who acts as an umpire to the dispute.  It is like a private Court or Tribunal.  The benefits are that the rules of evidence may not apply or be as strict as a Court; it is conducted in private; it may cost a lot less than a full-blown Court trial.
A clause that has the parties agreeing never to go to Court regarding a dispute is not valid.  A court will strike down such a clause as attempting to substitute the Court process (oust the jurisdiction of the Courts).
The SA Commercial Arbitration Act 2011, section 8 states:
8—Arbitration agreement and substantive claim before court 
A court before which an action is brought in a matter which is the subject of an arbitration agreement must, if a party so requests not later than when submitting the party's first statement on the substance of the dispute, refer the parties to arbitration unless it finds that the agreement is null and void, inoperative or incapable of being performed. 
 If an action referred to in subsection (1) has been brought, arbitral proceedings may nevertheless be commenced or continued, and an award may be made, while the issue is pending before the court. 
In other words, the section requires that the court case be 'put on ice' at the initial stage if the Scott v Avery clause is valid, but it does not prevent the Court allowing the action to be instituted or, in due course, pursued.
Contracts sometimes contain clauses that agree certain facts.  For example, a clause that states if the General Manager of X Bank signs a certificate that Y owes a debt to X, it is conclusive evidence.  The Courts do not regard these clauses as invalid.
For further information please contact Peter on 8362 6400 or email Peter Jakobsen.  Join our mailing list to receive updates and advice on current issues.