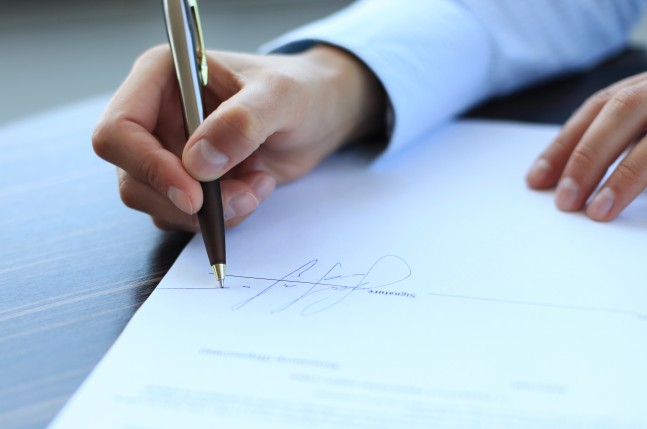 All businesses should have well written terms of trade.   It is just as important to make sure that they form part of your contract.  Notwithstanding that you have good terms of trade, they will do little to help in a Court dispute if they were first presented after the contract was formed.
Good debtor control starts with a consistent approach to make sure that all staff follow the same procedure when it comes to contract formation.  That procedure must ensure that your terms of trade form the basis of your contract.  There are a number of ways to ensure this happens but the best is to have your customer sign a contract which includes the terms of trade.
Terms of trade will of course vary according to your industry and your business practices but, from a debt collection perspective, good terms of trade have certain clauses in common:
Payment terms (time should be declared to be "of the essence");
Default interest clause;
Termination and/or liquidated damages clauses if relevant;
Legal costs recovery clause;
Notice clause;
Entire agreement clause;
Non-waiver clause;
Romalpa clause – title does not pass until payment is made in full (note that all Contracts with Romalpa clauses need to be registered on the Personal Property Securities Register "PPSR");
Other security provisions such as personal guarantees from company directors and/or a charge over the customer's or guarantor's property (once again PPSR registration is relevant) and the right to caveat real property;
Jurisdiction clause – where the contract was formed, what law will apply and in which Court will a dispute be settled.
It is much easier to provide a client with cost effective and efficient debt collection services when the client uses well drafted terms of trade, particularly if they contain security provisions.
We can draft terms of trade specific to your business that you can use as a template again and again.  Our experience is that the cost of well drafted terms are repaid very quickly and significantly improve debtor control.  Contact us on a no obligation basis to discuss how we can help you and your business.
For further information please contact Danny on 8362 6400 or email Danny Beger.  Join our mailing list to receive updates and advice on current issues.