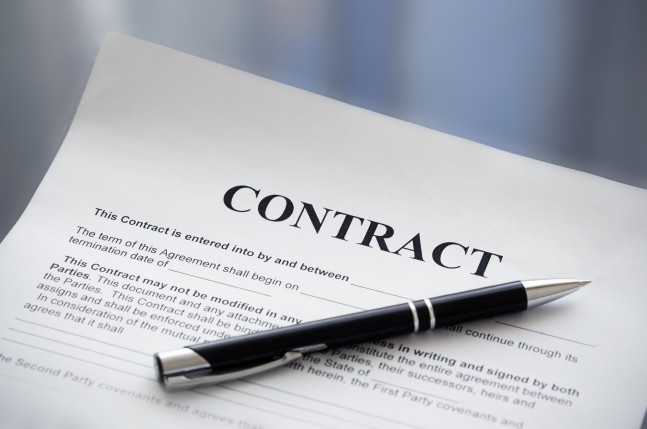 A fairy floss story:
Whizzo had a fairy floss franchise.  It sold its territory in SA and WA to Floyd.  Under the franchise agreement, Floyd agreed not to compete with Whizzo after the end of the franchise period for 10 years anywhere in Australia.

At the end of 5 years, Whizzo asked Floyd to renew the franchise deal.  Fairy floss was selling like hot cakes and both franchisor and franchisee were making good money.  But Floyd decided not to renew.

Two months later, the General Manager of Whizzo was on holiday in Glenelg.  Whilst on a stroll with his wife about the beachfront, he suffered a choking fit.  Why?  Because he'd seen a bright and shiny "Mrs. Floyd's Floss" outlet, with a queue all the way to the waterline!

Whizzo was told that it couldn't do anything about Floyd because:

The restraint clause in the franchise agreement only bound Floyd, not Mrs. Floyd;
The restraint clause was for 10 years and was far too wide; and
The restraint clause covered the whole country and was far too wide.

Anyone in business management will be familiar with restraint of trade clauses.  You see them in employment contracts, where a business is bought and sold, and in franchise agreements.
The restraint usually amounts to a 'non-competition' clause, such as the one stopping Floyd from setting up in competition with Whizzo.  What foiled Whizzo in that example (apart from the restraint being wrongly limited to Floyd personally) was the fact that a nationwide, 10 year ban on competition was likely to be declared 'not reasonable'.
What is "reasonable"?  You can, of course, argue about that until the sun blows up.   Nevertheless, the Courts regard restraint of trade clauses as prima facie void unless the Court determines that the extent of the restraint is "reasonable".  This requires the Court to look closely at all of the aspects of the transaction, such as the relationship between the parties, the activity or asset relevant to the restraint, the adequacy of protection afforded and so on.  The Courts also consider the public interest of freedom of trade.
So before typing the dotted line or signing on it, best to get legal advice on the traps of any restraint of trade clause in your agreement.
For further information please contact Peter on 8362 6400 or email Peter Jakobsen.  Join our mailing list to receive updates and advice on current issues.