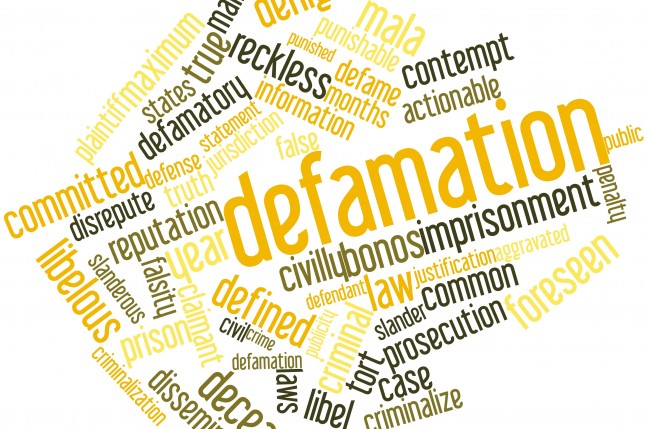 In our article on defamation damages, we gave an overview of how a court comes to an assessment of damage to reputation and feelings based on a libel or slander of character.
The damages for non-economic loss is stated in the SA Defamation Act, 2005 to be $250,000, or such adjusted figure as gazetted from time to time.
On June 7, 2018, the new maximum amount for non-economic loss was stated by Attorney-General Vicki Chapman to be $398,500.00.
The application of this aspect of the law was recently discussed by the Victorian Supreme Court in the case of Rebel Wilson's suit against Bauer Media, publisher of defamatory articles about the actress in "Woman's Day."  In the appeal from the trial of that case, the Full Court decided that the gazetted amount is not the high end of a 'range' but instead, operates as a statutory cut-off point. In other words, one doesn't look at the statutory limit and then 'work back' from some imagined worst-case scenario. The principle for damages in defamation remains the well-known formula of providing consolation for hurt feelings, compensating damage to reputation, and vindication.
The other point established in Bauer Media v Wilson # 2 is that if there is aggravation, damages can exceed the statutory limit. Aggravation can occur in a number of ways, either by the original defamation or in conduct afterwards by the defamer, even during the trial. In the Wilson case, the Court of Appeal agreed that her damages could exceed the statutory cap because of aggravation by Bauer (it failed to apologise and ran defences without merit), to justify a payout of $600,000 (Her initial judgment of $4.7m was overturned on grounds that special damage / loss of business had not been satisfactorily proved).
For further information please contact Peter on 8362 6400 or email Peter Jakobsen. Join our mailing list to receive updates and advice on current issues.